16-18 Jun, Los Angeles – America Yatra 2019
The third stop of Amma's 2019 North American Yatra took place at the LAX Hilton in Los Angeles.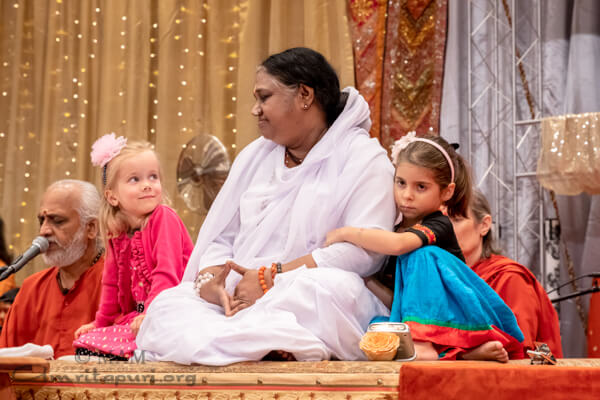 The MA Center LA, located in Redondo Beach contributes to the local community through service projects. Officials from Redondo Beach thanked Amma for visiting Southern California and praised the humanitarian works extended through her local Ashram.
The State of California presented Amma a certificate of recognition for the relentless service rendered to the community and the world. "Thank you for demonstrating the power of compassion and love. Your wisdom is a true source of inspiration to us all" read the commendation.
Those gathered in the full capacity ballroom to experience Amma also included International celebrities from Hollywood & Bollywood.
The three-day, high-energy program buzzed with Amma's darshan, bhajans, meditation & Satang.
Amma said, "To awaken spiritual unity––and to spread to others the love that is our inherent nature––is the true goal of human life."