18-19 Jan, Brahmasthanam Festival, Tiruvananthapuram, Kerala – Bharata yatra 2019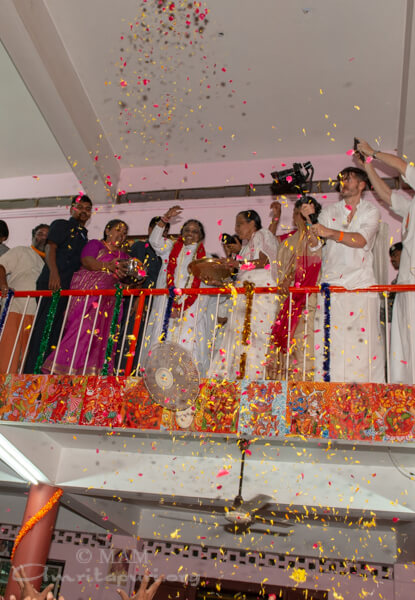 Amma began her 2019 Bharata Yatra with programmes in Tiruvananthapuram.
Amma was welcomed to the region and lauded by many dignitaries, including Sri O.Rajagopal MLA; Sri V.S.Sivakumar, MLA; Amritakeerti Puraskar winner and acclaimed writer Sri Narayana Kurup; and Sri Babu Chandran Nair, DIG of BSF.
During the programmes, Amma distributed new saris to Amrita SREE self-help group members and also awarded certificates of completion of five units* to Panchayat members of the Mata Amritanandamayi Math's Jivamritam project to install water filters and provide clean drinking water in 5,000 villages throughout India.
In her talk, Amma stressed the need for love and compassion in society. She also stressed the importance of protecting nature to ensure a sustainable future for humanity. Further, she pointed out the importance of parents inculcating spiritual values like self-control and compassion for others in their children. Amma called upon devotees to utilise their worldly existence to make the world an even more beautiful place. What really matters, Amma said, is how much one has been able to positively influence others through one's thoughts, words and actions.
Throughout the programmes, students of Amrita Vidyalayam and Amrita Balakendra staged dances and plays with deep spiritual and cultural meaning.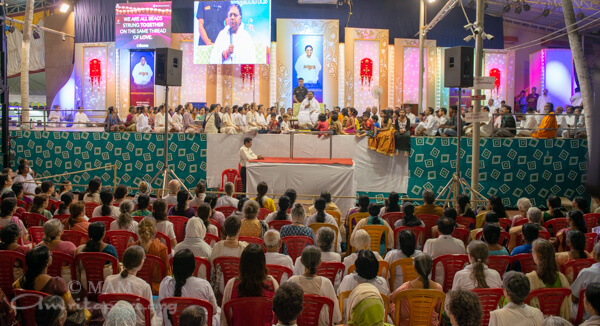 -Tulasi
* A total of 17 units in 7 Panchayats of Tiruvananthapuram since its launch last year. The lists of Panchayats – Vilappil (8 units), Kilimanoor (4 units), and one unit each at Perinkadavila, Balaramapuram, Karinkulam, Chirayinkizh and Kizhuvillam Panchayats.