26 Jan 2017, Coimbatore
Amrita University faculty members and researchers met with a delegation of the Indian army for developing lightweight bunkers, smart hybrid power sources in the field and bio-friendly waste management systems among other solutions.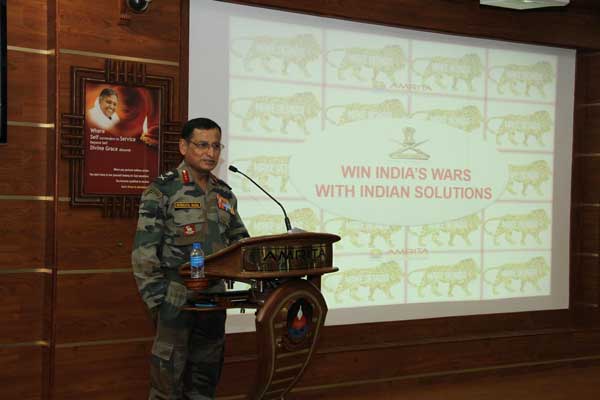 Faculty members of Amrita University Coimbatore made a series of presentations to a team led by Lt Gen Subrata Saha, DCOAS (P & S) on solutions to some of the problems faced by troops in the field. This was a follow up to the field visit undertaken by a group of Professors, PhD Scholars and Industrialists to the Sikkim Sector in November last year.
Earlier in June 2016 similar field trip had been sent to Kashmir, which yielded some good solutions and ideas.
Seven teams lead by heads of faculties from the Amrita University presented a range of solutions from light weight, high strength construction material too high density batteries specifically designed for very low temperatures.