11-12 Oct, London, UK – Europe Yatra 2016
Amma's Europe Yatra started with public programs at Alexandra Palace, London. Thousands had poured in from all parts of England to see Amma. In addition to giving Satsang and Darshan during the two days of programs, Amma sang bhajans, and led everyone in meditation and prayers for world peace.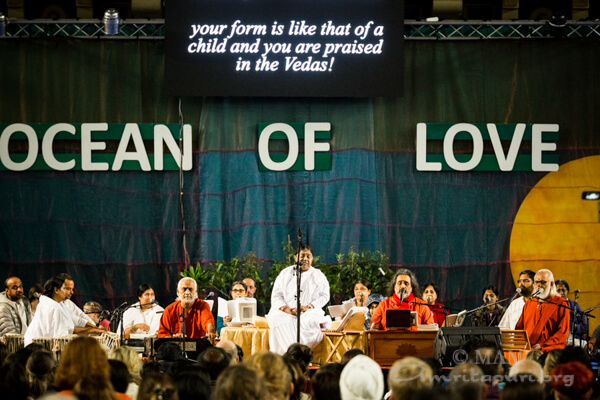 Dr. Mohan Kaul, founding Director General and retired Chairman of the Commonwealth Business Council, welcomed Amma on the behalf of devotees and said, "Amma is a divine soul and has devoted her life to promoting spirituality along with love and compassion. Her entire life has been dedicated to alleviating the pain of the poor and of those suffering physically and emotionally. Amma inspires, uplifts and transforms through embraces, through her spiritual wisdom, and through her worldwide volunteer social service organisation."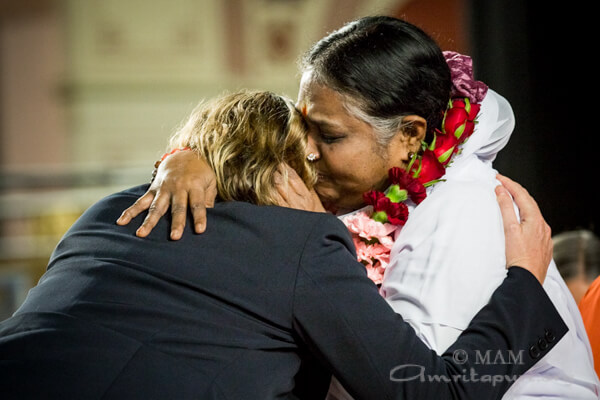 During the programs, AYUDH (Amma's youth organization), which has been planting trees for many years, had saplings blessed by Amma.
-Tulasi