27 Sep 2016, Amritapuri – Amritavarsham 63 celebrations
At the Amritavarsham63 function  Mr Amar Singh, MP, while lauding the phenomenal humanitarian work done by Amma, made a strong plea to all assembled on the stage that Amma should be bestowed with Bharat Ratna. (Bharata Ratna is highest civilian award by the Govt. of India)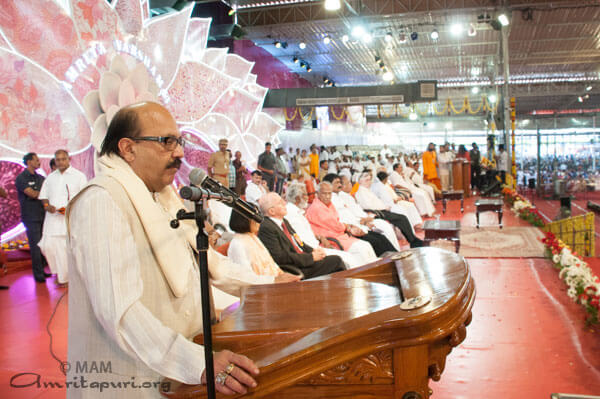 Rising to the occasion, Mr P J Kurien, Dy Speaker, Rajya Sabha while paying respects to Amma  seconded the suggestion and made a request to top functionaries in the government to consider Amma for Bharat Ratna.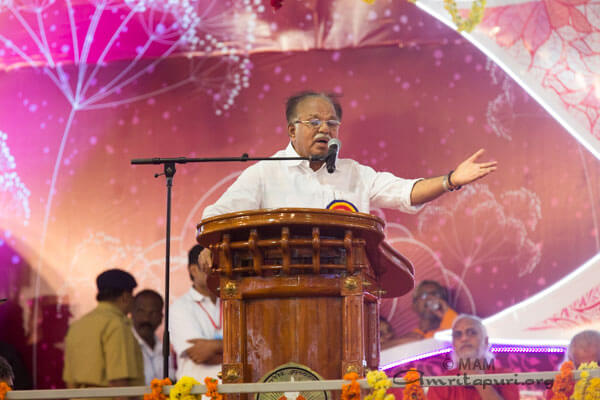 Mr Vellapally Natesan, President, SNDP, forcefully reiterated that Bharat Ratna  should be conferred on Amma as political parties are in unison.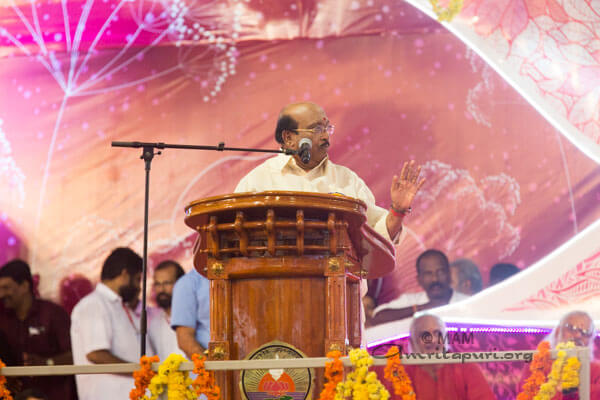 The Governor of Kerala ,Justice Sathasivan, who was the Chief Guest and who spoke at the end as per protocol said  "As the First Citizen of Kerala, I endorse the suggestion of of Mr Amar Singh and Mr PJ Kurien that Amma should be conferred with Bharat Ratna"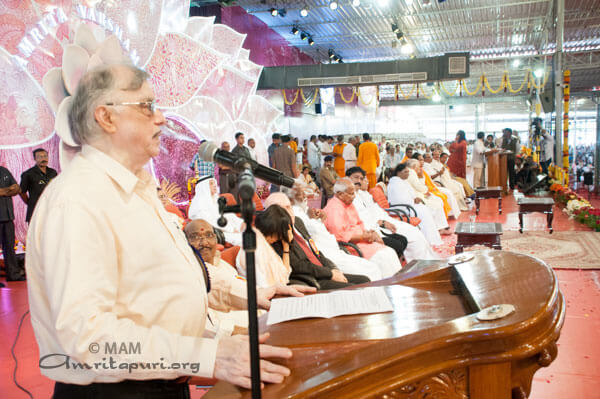 While the assembled audience heartily reciprocated to the announcement with thunderous applause, Amma gestured her reluctance in any such accolade.