1-3 July, New York, America Yatra 2016
Amma returned to the Jacob Javits Convention Center in New York City for the 5th consecutive year to hold three days of programs. Thousands of people from the metropolitan area came for Amma's darshan. 71 students from Columbia University's Spirituality Mind Body Institute also came to see Amma and inquired how they could help with Embracing the World.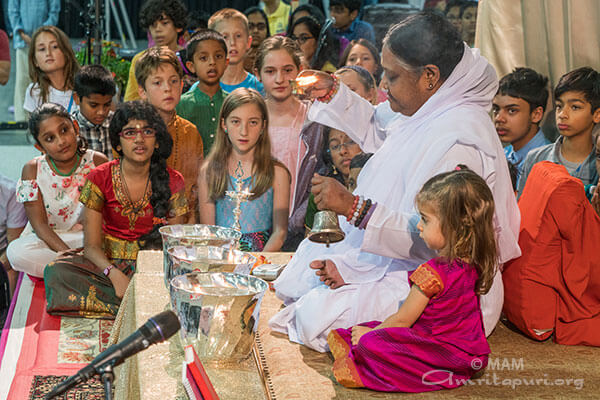 During the programs, local devotees sang bhajans and put on traditional Indian dances.
On the road from Chicago to New York, Amma stopped with the tour group to meditate and sing. Here she is singing in praise of the Creator who is one with creation.
-Tulasi