Dec 18 , 2002, Kozhikode

Amma arrived in Kozhikode (formerly Calicut), Kerala yesterday. The programs here draw bigger crowds than nearly anywhere in the world. Amma will give darshan day and night for four days. She will likely embrace more than 50, 000 people, around one every three seconds.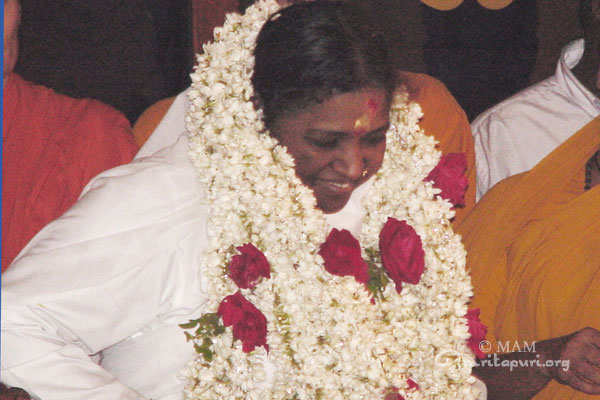 And yet each one will know that She has taken all the time She could, and each one will feel seen, and heard, and held by his or her own Mother. And Amma will find the time to whisper a few words of comfort to each, something to let each one know that She has never left them and never will.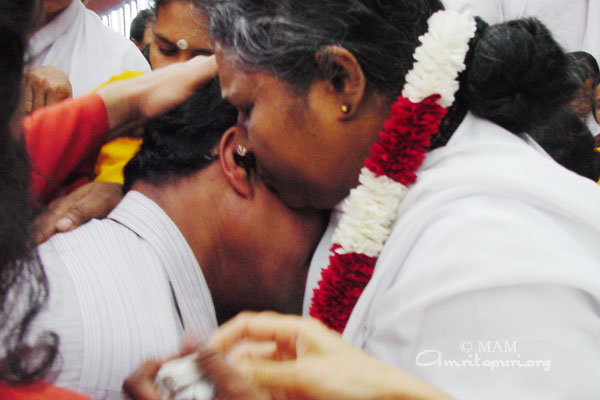 Here in Kozhikode, when the darshan programs approach dawn each morning, and Amma may not even find time to sleep or eat, we are reminded of what Amma said once when someone asked Her if She had eaten."I am eating love," She said.
This marks the tenth anniversary of the consecration of the Brahmasthanam temple in Kozhikode.