14 March 2004 — Jaipur, Rajasthan –Bharata Yatra 2004
Jaipur, the Pink City of Rajasthan, has been blessed with Amma's presence several times. But 14 March 2004 was only the second time Amma had given a program there. As usual, a number of local politicians were on hand to greet Her, including Shri. Ghanshyam Tiwari, the Honourable Minister of Education; His Excellency Shri. Madhanlal Khurana, the Governor of Rajasthan; and Sumitra Singh, Honourable Speaker of the Rajasthan Assembly, among others.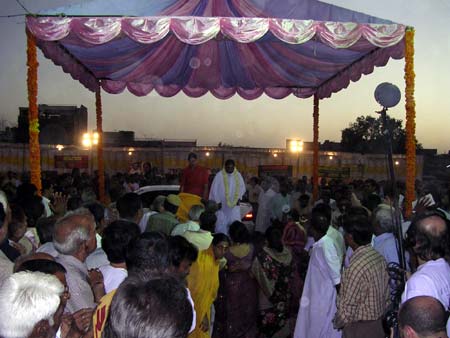 It was a nice, cool evening with a clear sky. Upon Amma's arrival, fireworks were shot into the air, casting lights of gold and green and red. It reminded some of the time in 1997 when Amma was in Jaipur for Holi, the North Indian New Year celebrated by the spraying of powdered paint. Then, Amma walked the streets with Her disciples, dancing and singing "Hari Bol!" That time, the residents of Jaipur did not know who was moving among them. But Sunday, more than 23,000 came to receive Her darshan.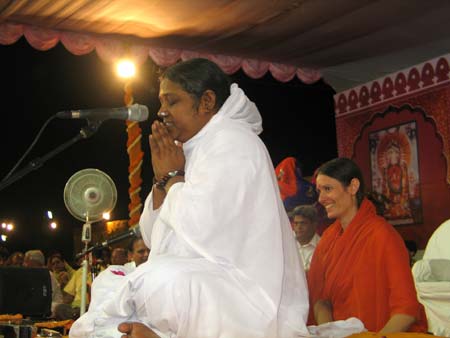 —Sakshi