20 June 2015, Udayana University, Bali.
Swami Purnamritananda addressed a business seminar in Udayana University, Bali on the theme "Success in carrier and business with the power of Dharma". Swami was the keynote speaker of this seminar which was held at Widaysabha Auditorium, Udayana University, Bali.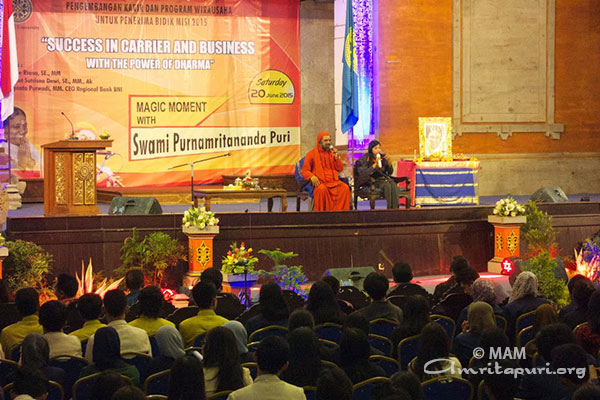 Udayana University is the oldest and biggest university in Bali with the strength of more than 25,000 students.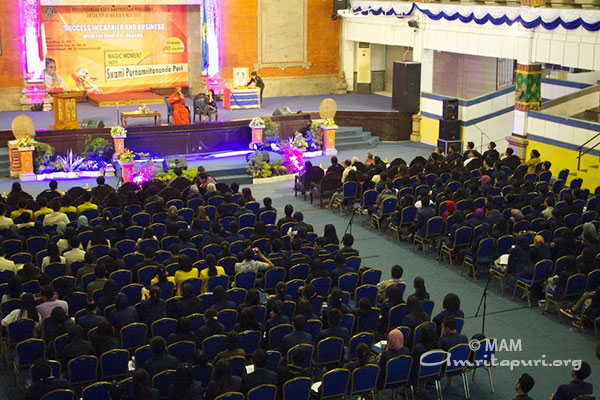 More than 400 people – the students of Udayana University and the members of National Hindu Entrepreneur Network attended the program.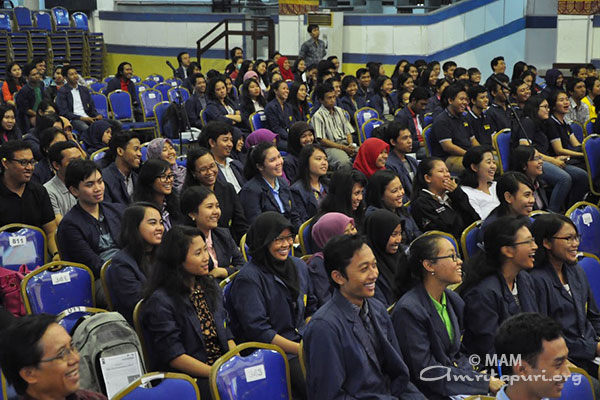 – Sookshma