08 Dec 2005, New York
Swami Ramakrishnananda and Brahmachari Dayamrita Chaitanya representing the M.A. Center met former US President Bill Clinton on 8th December 2005 in his offices in Harlem, New York City, where they handed over the check of one million dollars for the Hurricane Katrina relief.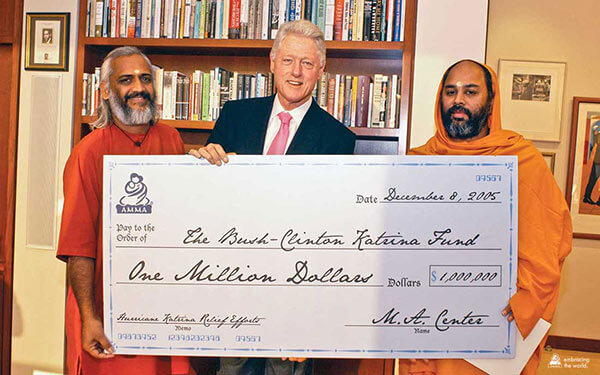 The donation is one of the largest the fund – which is run by former U.S. presidents George Bush, Senior and Bill Clinton – has received from a non-government organization to date.