27 Sep 2014, Amritapuri
Amritavarsham – Amma's 61st Birthday Celebrations
Amrita Big Data Framework (ABDF) is an all-integrated framework for effortless Big Data analytics that can help one analyze large sets of data and eek out intelligence for improved decision-making allowing optimization and enhanced efficiency. ABDF has applications to diverse fields from medicine, engineering, social media and much more making it an extremely powerful tool.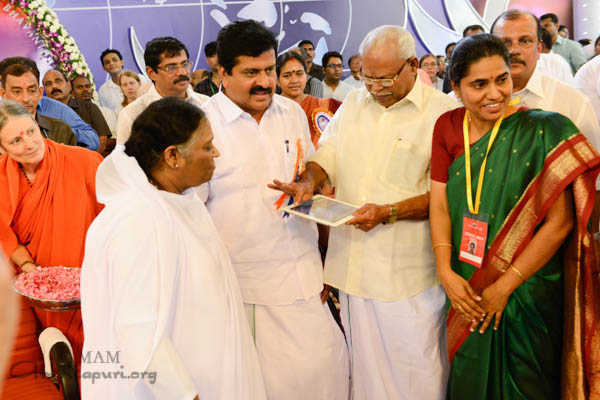 Amrita Internet of Things Platform (AIoTm) provides a scalable inter operable platform for devices to connect and communicate amongst themselves without human-to-human or human-to-computer interaction.
CN Balakrishnan, Kerala Minister of Co-Operation unveiled both the above devices during Amritavarsham 61 celebrations.