Amrita University observed 'Car-Free Day' on 22nd September 2014 at its Amritapuri Campus with a bicycle rally and a 10KM road run. Over 800 students and 200 faculties volunteered, took leadership for the campaign which started at 8:30 a.m from Karunagappally to Amritapuri.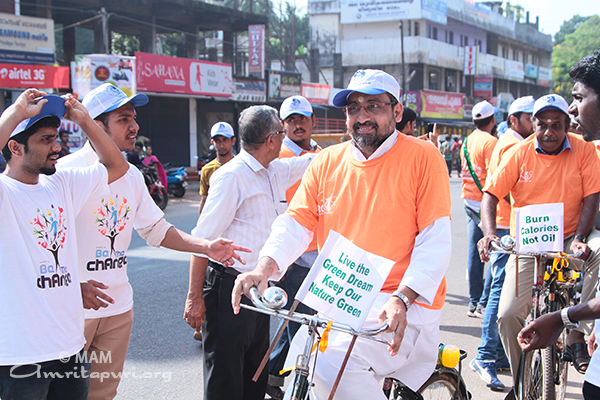 The highlight of the day is that no one would come to the campus by private car or bike on that day. Day scholars shall avail of public transport facilities or use bicycles to reach the campus.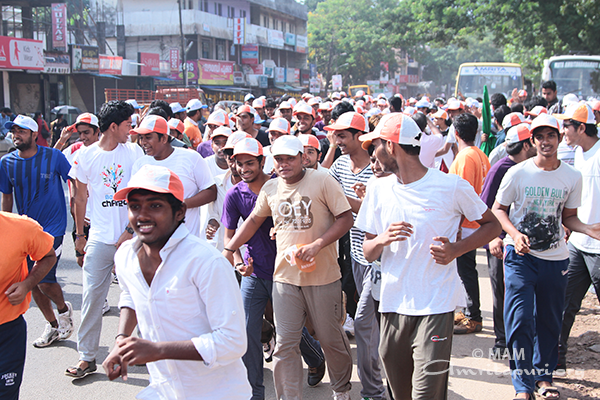 The objective of the Campaign is to promote the use of public transportation, car sharing and emission–free vehicles as an effort to address the crisis of environmental pollution. Contributing towards a 'Greener Tomorrow' is drawn inspiration from Amma's words on our duties and responsibilities towards the protection and preservation of our Mother Nature.