21-24 April 2012, Queensland – Australia Yatra 2012
To wrap up her Australian tour, Amma travelled north to the state of Queensland and held a one day program in Brisbane followed by a 3 day retreat in the Gold Coast. In the Brisbane program Amma was officially welcomed by Mrs Archana Singh the Honorary Consul of India and by Mr Umesh Chandra the President of the Queensland Multicultural Council.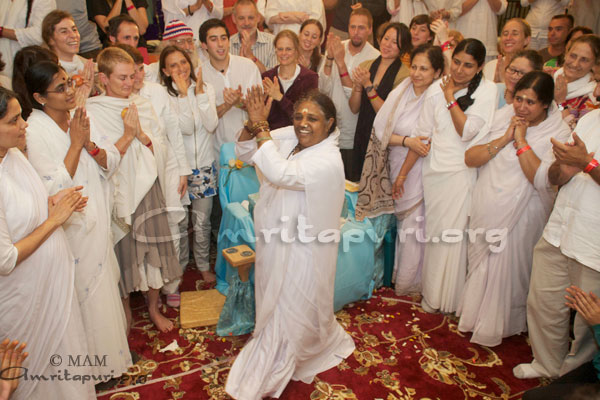 After the program in Brisbane Amma travelled the short distance down the coast to Surfer's Paradise on the Gold Coast. The 3 day retreat was held just in front of the Pacific Ocean. All those who attended the retreat enjoyed several memorable experiences with Amma, including a question and answer session, Prasad dinner served by Amma, daily Bhajans and Satsang as well as getting to dance with Amma, not just once but twice.
– Kannadi