12-16 April 2012, Sandown Racecourse, Melbourne, Australia
After one week of programs in Singapore and Malaysia, Amma travelled to Australia to begin her tour 'Down Under' in Melbourne. Amma held 5 days of programs at the Sandown Racecourse, which included a 3 day retreat. Amma was officially welcomed to Australia by State Council Member Mr Ashton Ashok Kumar and Consul General of India Dr S.K. Behera.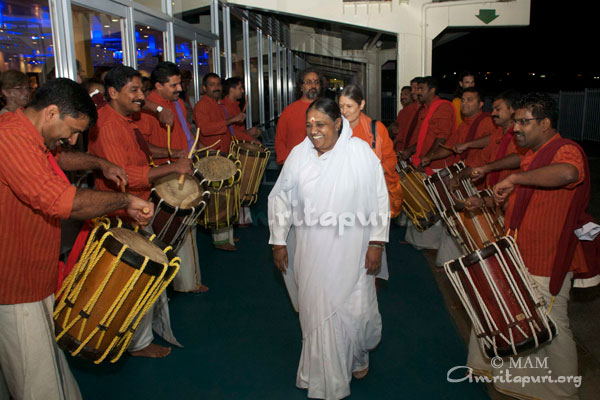 During the programs the devotees were treated to one memorable moment after another, including a question and answer session with Amma, a prasad dinner served by Amma and Amma dancing with everyone at the end of one of the morning programs. After the final program Amma traveled on to Sydney to continue the tour.