23-25 Oct, Paris, France — Europe Yatra 2011
Amma began her annual visit to France by spending a day in her ashram in Pontgouin.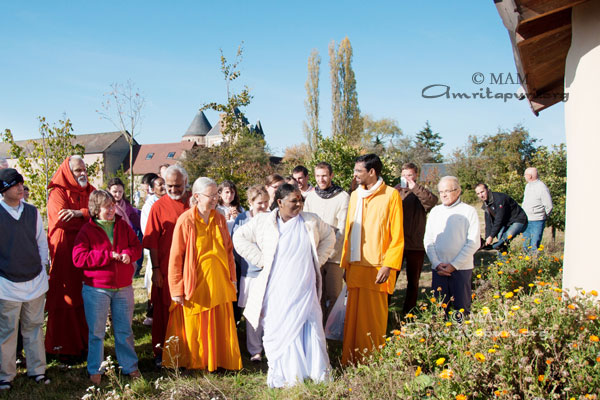 The next day Amma began three days of public programs in Cergy-Pontoise, just outside, Paris.
Massive crowds were on hand each day to attend the programs. People wholeheartedly participated in the Atmapuja, Bhajans and Satsang. Amongst those in attendance included the famous actresses Aniece Soral and Gabrielle Lazure.  The actresses were on hand for the release of the book – Mere de Toutes les Sagesses (Mother of Wisdom), by Film Maker, photographer and author Djana Schmidt, which illustrates Amma's daily life in photographs and quotes.