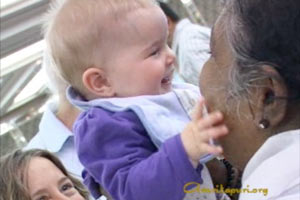 20th July, Toronto, Canada Yatra 2010
From USA, Amma arrived in Canada and visited the Ashram in Toronto.
On behalf of the city of Toronto Amma was welcomed by Tony Ruprecht, Member of Provincial Parliament, Ontario and David Ryan, Mayor of the City of Pickering, Ontario.
Ruprecht welcomed Amma saying: "Like little children we are waiting for mother to arrive. She is providing spiritual nourishment." Ruprecht also carried a message of welcome for Amma from Ontario's Premier, Mr. Dalton McGuinty.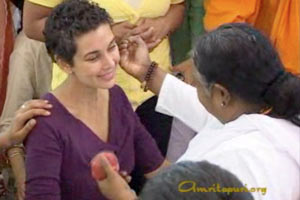 Mayor Ryan said: "Amma's message goes beyond borders, a message that has no boundaries, a message that only speaks of brothers and sisters- of one another."
Famous fashion model Lisa Ray said after meeting Amma:"A hug can transmit so much more than a thousand words."
Also Sass Jordan, Juno Award winning rock singer and songwriter came to receive Amma's blessings, in an interview she said: "She reflects god in us and shows it to us, she shows us what we really are. It's the divine"