18 May 2017, Amritapuri Ashram
As has become a regular tradition, before leaving for a foreign tour, Amma takes time out to make and serve Masala Dosa for the residents of Amritapuri Ashram. Its a precious moment for all.
Today also before her Japan – USA – Canada yatra, after the evening bhajans Amma made Masala Dosa and sevrved all. Thousands of Masala Dosas' preparation and serving took place in less than an hour.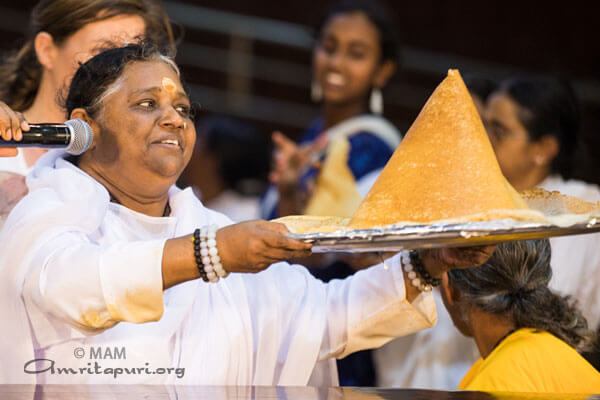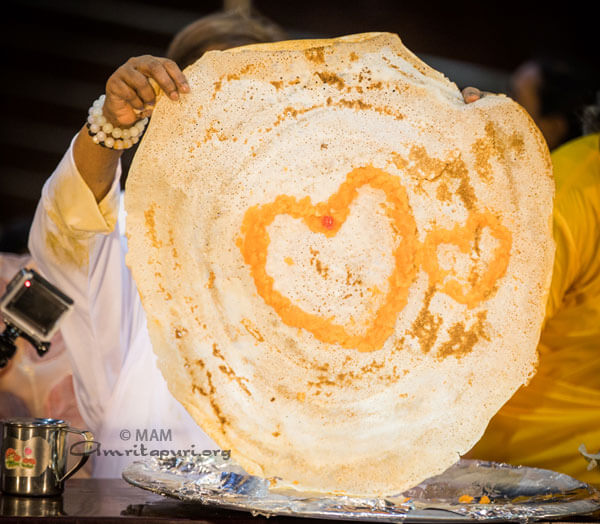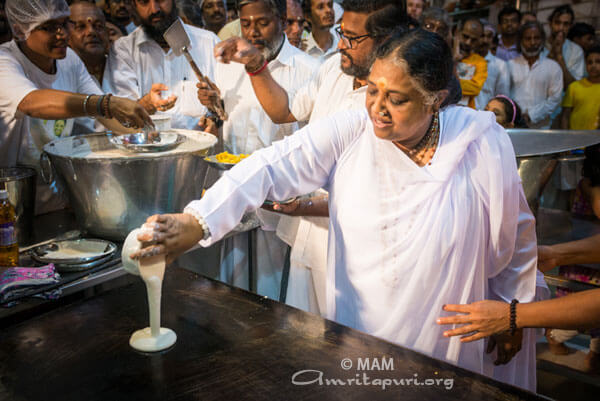 For the last few days Amma has been privately meeting all the ashram residents one by one, clearing their doubts, guiding them on the right path, inspiring to be more selfless through simple words, small anecdotes and with examples from her life.
-Kannadi