International Patron Mother
2 November 2005, Toulon, France
L'Universite du Sud ( University of South France) has honored Amma by appointing her as the 'International Patron Mother' for students participating in the newly created degree in  'Humanitarian Action and Rural Development."   The students, delighted to have Amma as their patron Mother, clapped when they heard this news.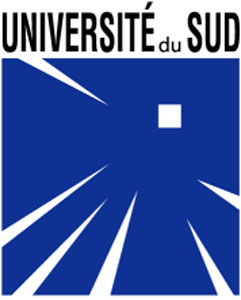 The title was bestowed upon Amma on November 2nd, 2005, during her visit to Toulon by Madame Martine Hardy, Director of the Common Services.
The University stated that the appointment is a '..tribute to Amma's exemplary action.  It is in recognition of a woman who is dedicated her life to serving humanity and whose work has generated a vast amount of charitable activities.'
In an acceptance letter, Swami Amritaswarupananda, Vice Chairman Board of Trustees for the MA MATH, noted that Amma is very much pleased to see the University's and Students' efforts to initiate projects that are beneficial to third world countries.
Amma sent her best wishes for the success of all the University's projects.
Located in Toulon, France, the university of over 10,000 students has a high number of successful graduates and is under the Ministry of Education and Research.