Following an energetic performance of Peruvanam Kuttan Marar , Regata Dance Troup enchanted the audience with a performance that represented the various dance forms. Dance forms like Manipuri, Odissi, Kathak, Bharatanatyam, Kuchipudi, Kathakali and Mohiniyattam kept the audience thrilled and created a mood of bliss.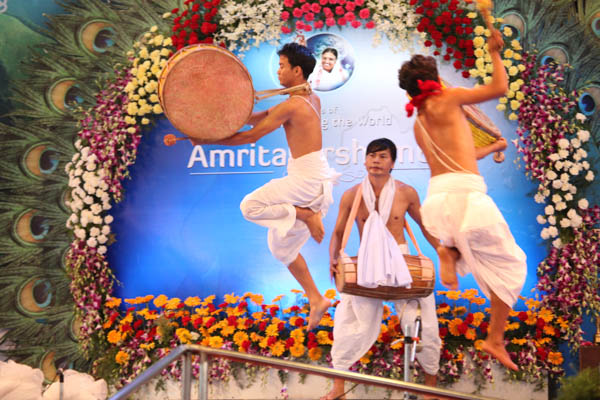 The attractive make-up of artists, elaborate costumes, detailed gestures and well-defined body movements presented in tune with the music created a magical atmosphere of unity in diversity.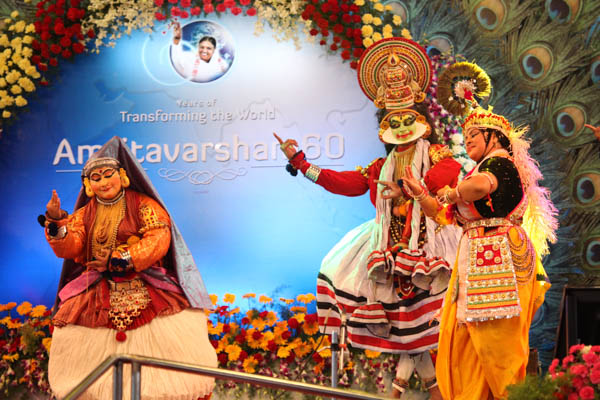 Indeed the various dance forms symbolized the unity that is shown by Amma's children who are from all over the world and from various cultures. Covering all four corners of India these dance forms are not just about expression but indeed it projects emotions and conveys art forms that are ancient and brings one back to their roots .
While Amritavarsham50 emphasized the unity of Amma's children all over the world Amritavarsham 60 has brought the world closer transforming it into one big family– Amrita kudumbam!
– Susheela Devi S Nair