AYUDH Netherlands took part in the the biggest volunteer event in the Netherlands, 'NLdoet'. During the weekend Saturday, March 22, over 325.000 volunteers were active all over the Netherlands. For AYUDH it was a great opportunity to lend a hand.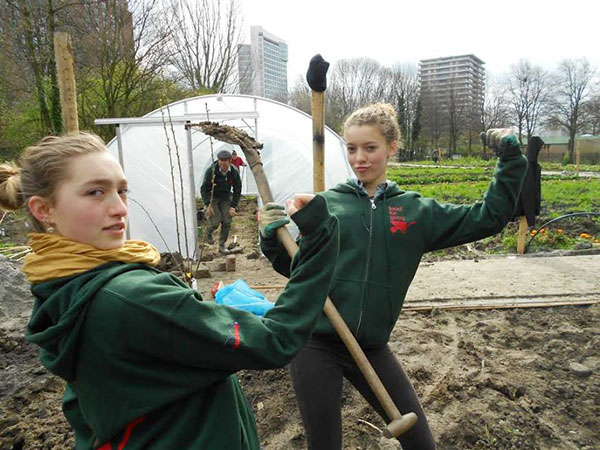 This time AYUDH helped planting fruit trees and bushes in the fruit- and vegetable garden 'Food for Good'. In this garden members of the community and people from vulnerable sections of society work together to grow vegetables and herbs. Part of the harvest goes to the people who help in the garden, the other part to the food bank. This way they provide the neighbourhood with healthy organic food.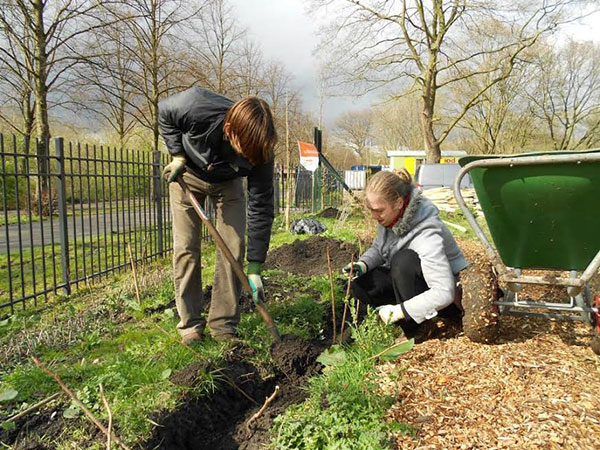 AYUDH helped planting quince trees, medlars, white, red, and black currants, raspberry bushes, and preparing the soil in the greenhouse where they will plant cucumbers, tomatoes, paprikas and other vegetables.